Managing Director, Philipp Jackmuth, shares insights in data science podcast of INWT Statistics
---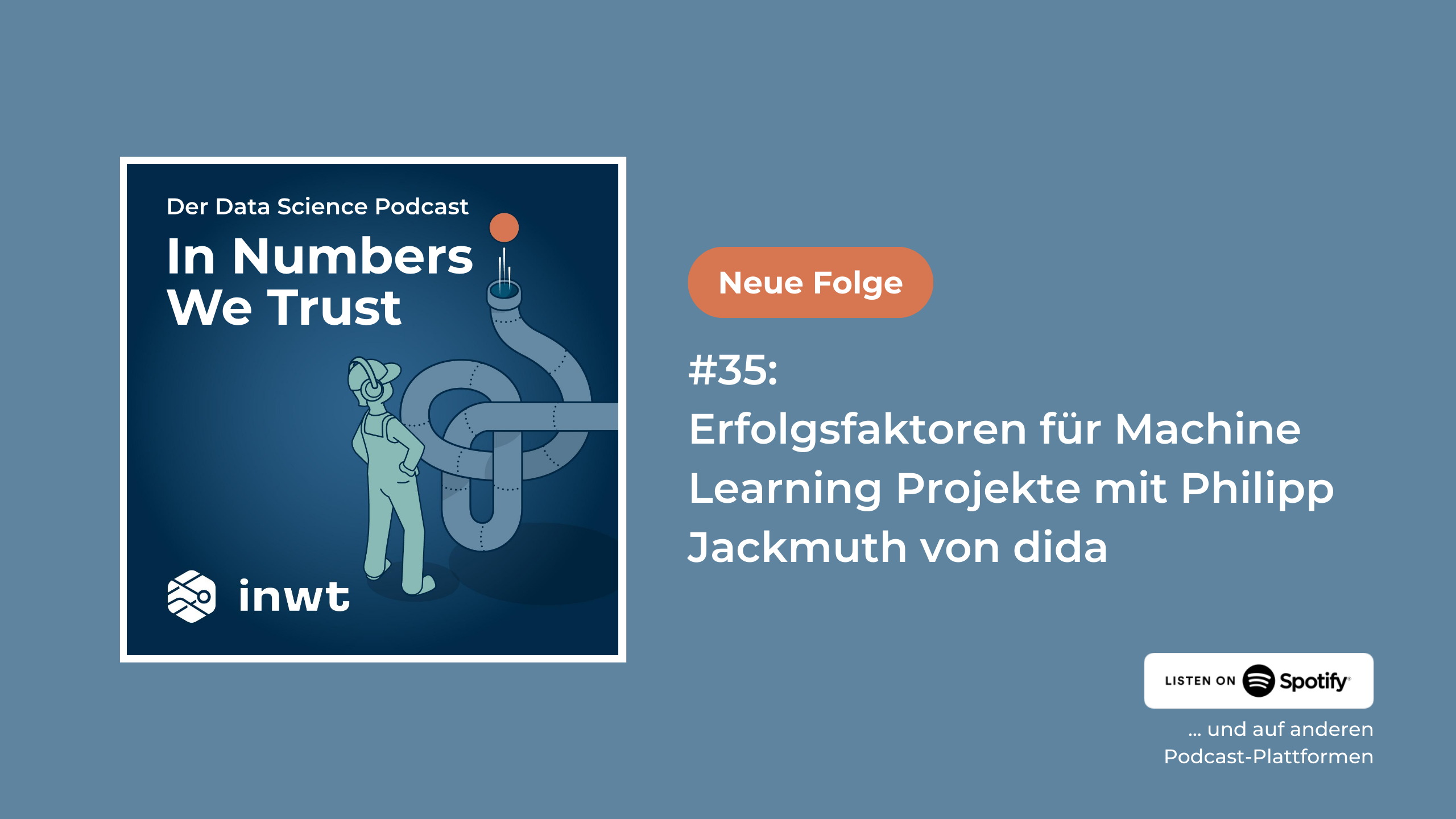 Philipp Jackmuth got invited to the latest episode of "In Numbers We Trust - Der Data Science Podcast" by INWT Statistics GmbH
In conversation with INWT's Managing Director Amit Ghosh, the two talked about machine learning projects and how they differ from projects in the field of data science and classic software development.
Philipp shared success factors that dida has been able to identify again and again in past projects, the importance of multidimensional metrics in the evaluation of machine learning models and strategies for dealing with black box models.
We would like to thank our colleagues from INWT for the invitation and recommend that you listen to this and other very exciting episodes of the podcast.
You can find the podcast on all common platforms as well as here: https://inwt.podbean.com/